Glass on the Fly
On Flat Glass Video





Glass on the Fly
On Acrylic Video





Latex Dip Video





Laser Tools, Tips, Projects and Help by Doug Brown
My Latest Project
An Enclosure of a Different Kind


Got it back together and pretty happy. Looks better in person
Not sure why the red pops so bad in the pics. Looks great here.
Rig some lighting and cameras tonight so I can bring it back alive.
There is a window behind it. I'm making a box that attaches to the
back that will house the fan and filters. I have cattle about 50' away
and have to watch what I do put out the window and in the air.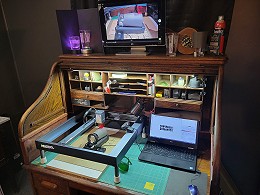 ---

The Road to Recovery

I do have to admit, I was one of the hold outs. Didn't think I needed an enclosure if I wasn't burning a bunch of woods or anything. How wrong I was. Mine has been down almost 2 weeks now. Partly to health, but I won't run my laser again without an enclosure. It's that simple.

I was looking at some metal roll top cabinets and this popped up.
It had me written all over it.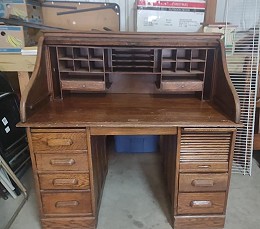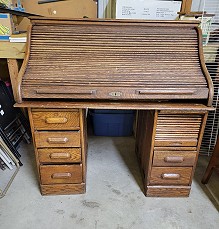 When I got it home and cleaned up, found out it was in much better shape than I thought. I just couldn't do what I was planning to and cut some of the post offices out to make room for the D1. Came up with another solution and raised the whole top 8". Exhaust will get fitted once I figure out what I'm going to do with the top. Adding 8" to the roll top also adds 8" to the tail hanging down in the back. Might have another idea. A bunch of small details to work out.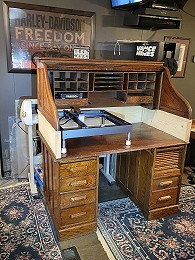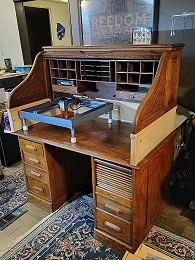 Getting close! Took a few coats of stain just to get close.
Looks better in person, but sure turned red in the pic.
It's still wet. Let it dry and figure it out from there.
Got the room painted also. What a nightmare that was.

---


Most of my videos have some tips and little tricks to make your life a little easier.
Until I get the site setup a little more, you might want to watch a few videos.

This is one I would recommend. It is lengthy, but the information is worth the time.
The video may be on cups, but there are a lot of 'Back to Basics' and eye opening moments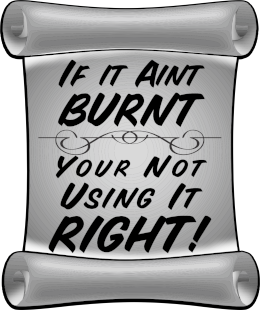 Tracker Sheet Keep track of your settings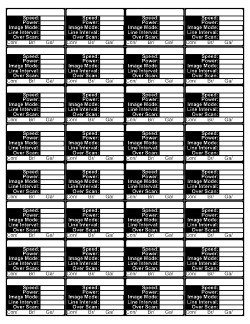 Click for larger view Print this page to keep
track of your settings